Tarte Tarteist Pro Amazonian Clay Palette
$21.00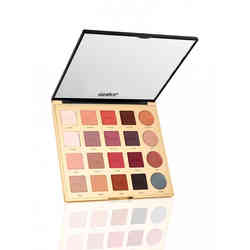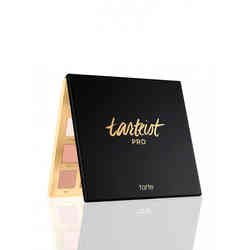 Tarte
Tarte Tarteist Pro Amazonian Clay Palette


$54.99
(You save

$33.99

)

*exclusive offer for you*

Congrats! You have special access to this product and the rest of the OCTOBER VAULT!

OCTOBER VAULT members only

This product is in the OCTOBER VAULT. Make any purchase with the code
OCTOBER
and you'll get access.
*sale*
Image is a stock photo. Actual item may vary depending on fill and condition.
Palettes may or may not come with original accessories (ie. brushes, pencils, etc).

Tarte Tarteist Pro Amazonian Clay Palette is a pro-level, everyday eyeshadow palette with 20 ultra-pigmented shades, powered by naturally-derived Amazonian clay. Whether or not you are an officially licensed makeup artist, this palette by Tarte lets your reach your full artistic potential!
Tarte Tarteist Pro Amazonian Clay Palette allows you to be your very own makeup artist with this high-performance PRO palette for photo-worthy looks. It's loaded with 16 long-wearing matte eyes shades that are infused with Amazonian clay for smooth blending and flake-resistant wear—plus, four brand-new iridescent luster shades with a micro-shimmer, duo chrome finish. The possibilities are endless for a photo finish flawless look. Who needs a filter? Not you, if you use this palette.
Tarte Tarteist Pro Amazonian Clay Palette is formulated with deeply concentrated mineral pigments and a new smart-blend technology will leave you with even, intense color payoff in a range of natural artistic abilities. In case you were wondering, the neutral-to-bold shades included in this Tarte palette is suitable for all skin tones and skill levels. Get it girl!
Hello visitor
Your browser is out-of-date. Please download one of these up-to-date, free and excellent browsers:
Google Chrome Mozilla Firefox Opera
We apologise for any inconvenience.