Pretty Vulgar Pretty Birdie Eyeshadow Palette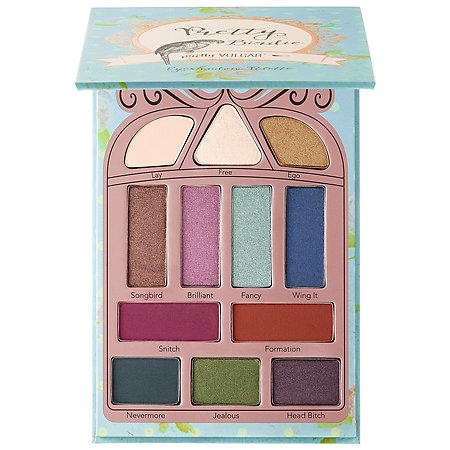 Pretty Vulgar
Pretty Vulgar Pretty Birdie Eyeshadow Palette

$35.00 $7.00
Out of Stock. Wishlist this item to be notified when we get more!
Image is a stock photo. Actual item may vary depending on fill and condition.
Palettes may or may not come with original accessories (ie. brushes, pencils, etc).

Pretty Vulgar Pretty Birdie Eyeshadow Palette is an eyeshadow palette with 12 highly pigmented, vibrant shades in matte and pearl finishes. Pretty Vulgar Pretty Birdie Eyeshadow Palette lets you impart vibrant, eye-catching looks with 12 ultra-smooth, color-rich, blendable matte and pearl eye-popping shadows. Infused with high-performing pigments, the long-wearing, supremely creamy shadow formula is ideal for creating head-turning looks.
Hello visitor
Your browser is out-of-date. Please download one of these up-to-date, free and excellent browsers:
Google Chrome Mozilla Firefox Opera
We apologise for any inconvenience.