Tarte Tartelette In Bloom Amazonian Clay Palette
$42.30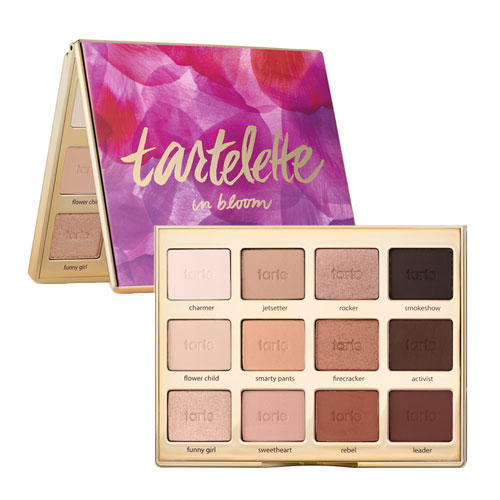 Tarte
Tarte Tartelette In Bloom Amazonian Clay Palette


$47.00
(You save

$4.70

)

*exclusive offer for you*

Congrats! You have special access to this product and the rest of the HEATWAVE VAULT!

HEATWAVE VAULT members only

This product is in the HEATWAVE VAULT. Make any purchase with the code
HEAT22
and you'll get access.
*sale*
Image is a stock photo. Actual item may vary depending on fill and condition.
Palettes may or may not come with original accessories (ie. brushes, pencils, etc).

Tarte Tartelette In Bloom Clay Eyeshadow Palette is a fresh release by Tarte. It's an eyeshadow palette with 12 brand-new shades in a mix of matte and luster finishes.
Tarte Tartelette In Bloom Clay Eyeshadow Palette will help you bring your eye looks to new heights with these 12 on-trend shadows. With nine mattes and three lusters, these lid, liner, and crease pairings allow you to create stunning, smoldering eyes. Infused with Tarte's signature Amazonian clay formula, you'll get the same pigmented payoff, blendability, and lasting color as with the original tartelette—all in a chic, portable palette with a beautiful floral design.
Tarte Tartelette In Bloom Clay Eyeshadow Palette is best put to use with your favorite shadow brush to create your own custom blended bold eye or more subtle looks for any occasion. With this eye palette from Tarte, you can create a variety of down to earth and natural looks that might have a vibrant eye or an all over around of the eye type of indescribable ethereal glow.
Hello visitor
Your browser is out-of-date. Please download one of these up-to-date, free and excellent browsers:
Google Chrome Mozilla Firefox Opera
We apologise for any inconvenience.