Tarte Tarteist Contour Palette Volume III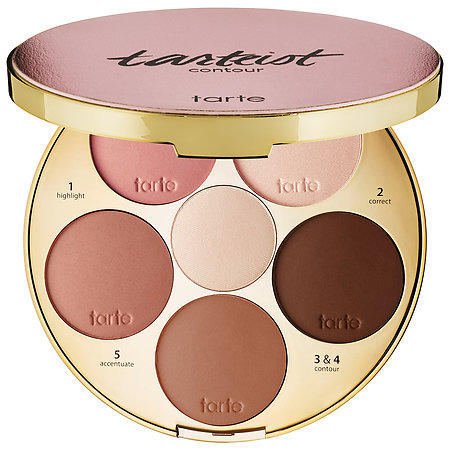 Tarte
Tarte Tarteist Contour Palette Volume III

$46.00 $16.00
Out of Stock. Wishlist this item to be notified when we get more!
Image is a stock photo. Actual item may vary depending on fill and condition.
Palettes may or may not come with original accessories (ie. brushes, pencils, etc).

Tarte Tarteist Contour Palette Volume III is Tarte's bestselling contour palette with six matte and radiant shades in it's third rendition.
Tarte Tarteist Contour Palette Volume III will remind you of something from your childhood. Do you remember paint by numbers? Well Tarte is brining it back to market in this rendition of their very popular and universal, six-shade contouring palette. Each pigmented color builds to a customized contour for your skin tone in both matte and luster finishes. Use the matte contour shade to create the perfect shadow, then soften and blend with your perfect bronzing shade. You can also brighten up with the Rose Gold Highlighter and Blush in Mauve Nude, and then finish off your look with Glow for a touch of shimmering champagne highlight. It's really up to you!
Tarte Tarteist Contour Palette Volume III formula contains mineral pigments that nourish, protect and naturally sculpt your face without any harsh lines or flaky build-up. Last but not least, the metal pans easily pop out of the compact so you can store and tote shades in your favorite magnetic palette. Create an array of contour looks- just make sure you have all the right face brushes as tools!
Hello visitor
Your browser is out-of-date. Please download one of these up-to-date, free and excellent browsers:
Google Chrome Mozilla Firefox Opera
We apologise for any inconvenience.