Tarte Make Believe In Yourself Eye & Cheek Palette
$20.50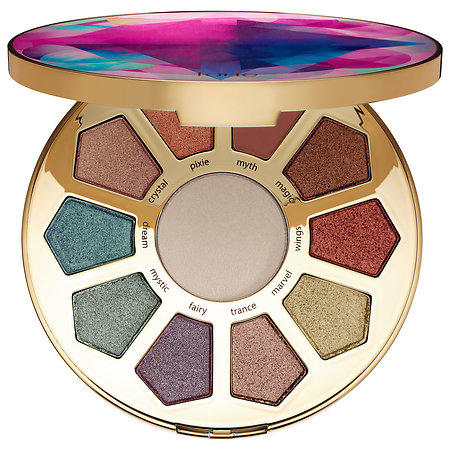 Tarte
Tarte Make Believe In Yourself Eye & Cheek Palette


$41.00
(You save

$20.50

)

*exclusive offer for you*

Congrats! You have special access to this product and the rest of the OCTOBER VAULT!

OCTOBER VAULT members only

This product is in the OCTOBER VAULT. Make any purchase with the code
OCTOBER
and you'll get access.
*sale*
Image is a stock photo. Actual item may vary depending on fill and condition.
Palettes may or may not come with original accessories (ie. brushes, pencils, etc).

Tarte Make Believe In Yourself Eye & Cheek Palette can be most accurately described as a kaleidoscopic, unicorn-inspired eyeshadow palette with 10 radiant shadows and a strobing eye and cheek highlighter.
Tarte Make Believe In Yourself Eye & Cheek Palette does it's part to bring out the make believe in yourself! This eye & cheek palette by Tarte not only features multiple hypnotic shades- these special formulas from Tarte can be layered with the palette's matte base all over complete and even coverage. The palettes also contains the strobing eye and cheek highlighter, allowing you to be your most creative self and create an eye and face look that has a multi-faceted affect on admirers. They'll be wondering how you achieved such a fairy-like glow!
Tarte Make Believe In Yourself Eye & Cheek Palette is also infused with Tarte's well loved and skin friendly Amazonian clay and mineral pigments. These formulaic additions allow the silky-soft formula to blend into a noticeably fine and long-lasting finish. You'll notice and love that there is minimal fallout or chalkiness from the formula. This is a limited edition Tarte palette , so grab it while you can!
Hello visitor
Your browser is out-of-date. Please download one of these up-to-date, free and excellent browsers:
Google Chrome Mozilla Firefox Opera
We apologise for any inconvenience.