Natasha Denona Sunset Eyeshadow Palette
$77.40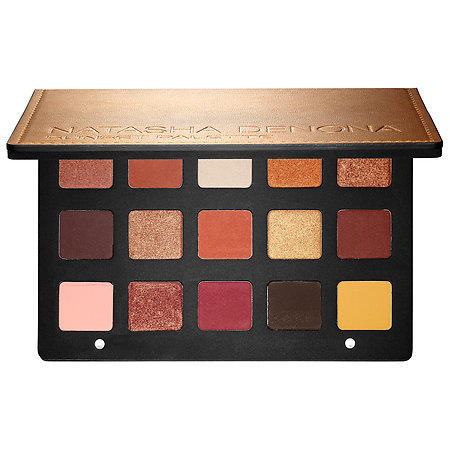 🎁
HEATWAVE VAULT
LE
40% off
🎁
HEATWAVE VAULT
LE
35% off
🎁
HEATWAVE VAULT
LE
40% off
🎁
HEATWAVE VAULT
LE
55% off
🎁
HEATWAVE VAULT
LE
40% off
Natasha Denona
Natasha Denona Sunset Eyeshadow Palette


$129.00
(You save

$51.60

)

*exclusive offer for you*

Congrats! You have special access to this product and the rest of the HEATWAVE VAULT!

HEATWAVE VAULT members only

This product is in the HEATWAVE VAULT. Make any purchase with the code
HEAT22
and you'll get access.
*sale*
Image is a stock photo. Actual item may vary depending on fill and condition.
Palettes may or may not come with original accessories (ie. brushes, pencils, etc).

Natasha Denona Sunset Eyeshadow Palette is an eyeshadow palette with 15 colorful and amazing shades in Natasha Denona's signature matte, duo chrome, metallic, and chroma crystal finishes.
Natasha Denona Sunset Eyeshadow Palette was heard to be inspired by the colors of the sunset and all of it's glory-full array of majestic colors. Natasha Denona Sunset Eyeshadow Palette features 15 gorgeous and amazing eyeshadow shades. These shades cover a wide spectrum of colors, mostly composed of only the most complimentary shades for most skin tones. You'll be amazed by Natasha Denona Sunset Eyeshadow Palette's warm brown tones, burnt oranges, reds, golds, bronzes, and yellows.
Natasha Denona Sunset Eyeshadow Palette includes all four of Natasha Denona's classic formulas in her signature chroma crystal, matte, and metallic finishes. You'll never want to leave home without it!
Hello visitor
Your browser is out-of-date. Please download one of these up-to-date, free and excellent browsers:
Google Chrome Mozilla Firefox Opera
We apologise for any inconvenience.