Kat Von D Alchemist Holographic Palette
$17.50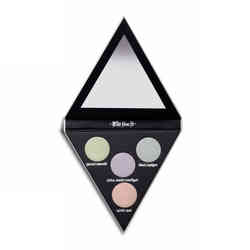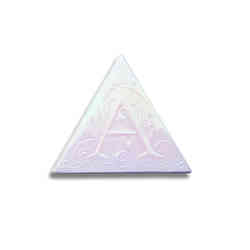 Kat Von D
Kat Von D Alchemist Holographic Palette


$35.00
(You save

$17.50

)

*exclusive offer for you*

Congrats! You have special access to this product and the rest of the OCTOBER VAULT!

OCTOBER VAULT members only

This product is in the OCTOBER VAULT. Make any purchase with the code
OCTOBER
and you'll get access.
*sale*
Image is a stock photo. Actual item may vary depending on fill and condition.
Palettes may or may not come with original accessories (ie. brushes, pencils, etc).

Kat Von D Alchemist Holographic Palette is an exclusive and limited edition release by the Kat Von D line. This Kat Von D palette has eye, lip, and face transforming potential with it's four holographic shades.
Kat Von D Alchemist Holographic Palette allows you to revamp your makeup looks with this innovative four holographic shades. It's perfect for achieving a spectrum of radiant, special effects by layering Alchemist over eyeshadow and lipstick. Formulated with Double Dimension Technology, this first-of-its-kind formula is packed with 360° refractive pearls, dipped in a prismatic coating, to deliver twice the transforming power. Each of the four shades within the palette catches the light from every angle for a spectrum of luminizing special effects—perfect for customizing finishes and exploring your artistic expression.
Kat Von D Alchemist Holographic Palette has a hybrid formula also doubles as a super-shimmery highlighter. Simply sweep product over prepped skin for otherworldly iridescence. Because the formula is packed with high-quality, pearlescent particles, a little goes a long way—even a subtle application imparts bold impact. Inspired by the ancient science of Alchemy, the art of transforming natural materials into a precious elixir, this hybrid palette is part top coat and part transformer, so it's perfect for layering and blending to experiment with different makeup effects. This beautiful and limited edition all in one transformative palette is a must have for all Kat Von D lovers!
Hello visitor
Your browser is out-of-date. Please download one of these up-to-date, free and excellent browsers:
Google Chrome Mozilla Firefox Opera
We apologise for any inconvenience.