Anastasia Aurora Glow Kit
$20.00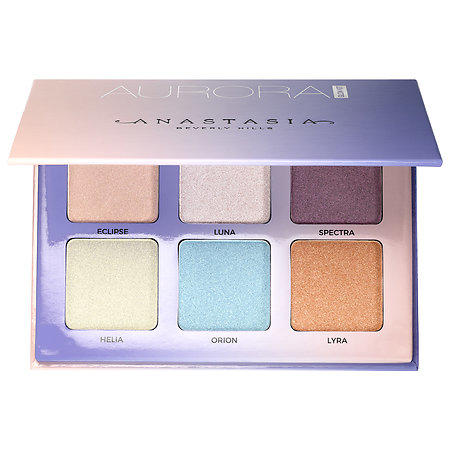 Anastasia
Anastasia Aurora Glow Kit


$40.00
(You save

$24.00

)

*exclusive offer for you*

Congrats! You have special access to this product and the rest of the OCTOBER VAULT!

OCTOBER VAULT members only

This product is in the OCTOBER VAULT. Make any purchase with the code
OCTOBER23
and you'll get access.
*sale*
Image is a stock photo. Actual item may vary depending on fill and condition.

Anastasia of Beverly Hills Aurora Glow Kit is a collection of full-spectrum highlighters with iridescent and metallic finishes. Anastasia of Beverly Hills Aurora Glow Kit is best used by layering on each shade of the Glow Kit, or apply separately on the face and body for a radiant glow. Ideal for use with the Brush A23, just blend them with a hydrating oil for a body glow. It's a perfect complement to the Moonchild Glow Kit. Use them to highlight the eyes, face, and body with these buildable hues that can be applied wet or dry. Anastasia of Beverly Hills Aurora Glow Kit lets you layer shades for a multi-dimensional glow or apply on top of your favorite lip and eye products to transform your look into a new dimension.
Hello visitor
Your browser is out-of-date. Please download one of these up-to-date, free and excellent browsers:
Google Chrome Mozilla Firefox Opera
We apologise for any inconvenience.