SWEETHEART BRUSH BUNDLE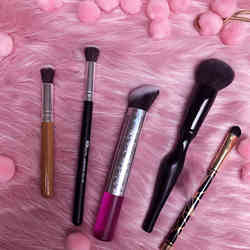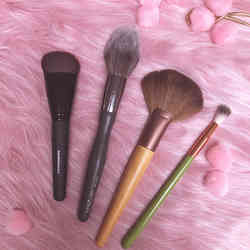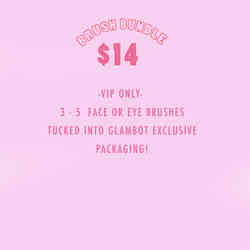 $75.00 $71.25
Out of Stock. Wishlist this item to be notified when we get more!
Image is a stock photo. Actual item may vary depending on fill and condition.

A Glambot Pink Vault exclusive Get a bundle of 3-5 brushes curated by us, an estimated retail value of $100 for only $14. Only 100 Bundles are available, so get yours now!

Items received will be picked at random. Buy more to increase your chances of getting something extra chill!

Items are slightly to moderately used. Additionally items may have sample labeling or packaging. Coupons not applicable, all sales final.
Hello visitor
Your browser is out-of-date. Please download one of these up-to-date, free and excellent browsers:
Google Chrome Mozilla Firefox Opera
We apologise for any inconvenience.